GRIFFON, alternative for more than 70 years
GRIFFON, alternative
for more than 70 years
The desire to offer seriously alternative solutions, is not a mere passing trend at GRIFFON (even if we are always delighted to see more and more of these kinds of projects come to fruition!). It has been part of our brand's DNA for almost 70 years!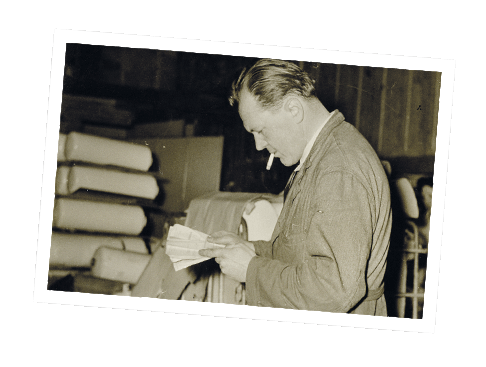 Claudius Griffon, who founded the brand, was always an original thinker. He was forward-looking and had high ambitions both for his company and for society. He began his career by helping to build the luxury hotels at the Vichy spa resort towards the end of the 19th century. So renowned was his talent that he was entrusted with creating the bathrooms for the famous luxury hotel George V, in Paris, a great example of design, style and elegance.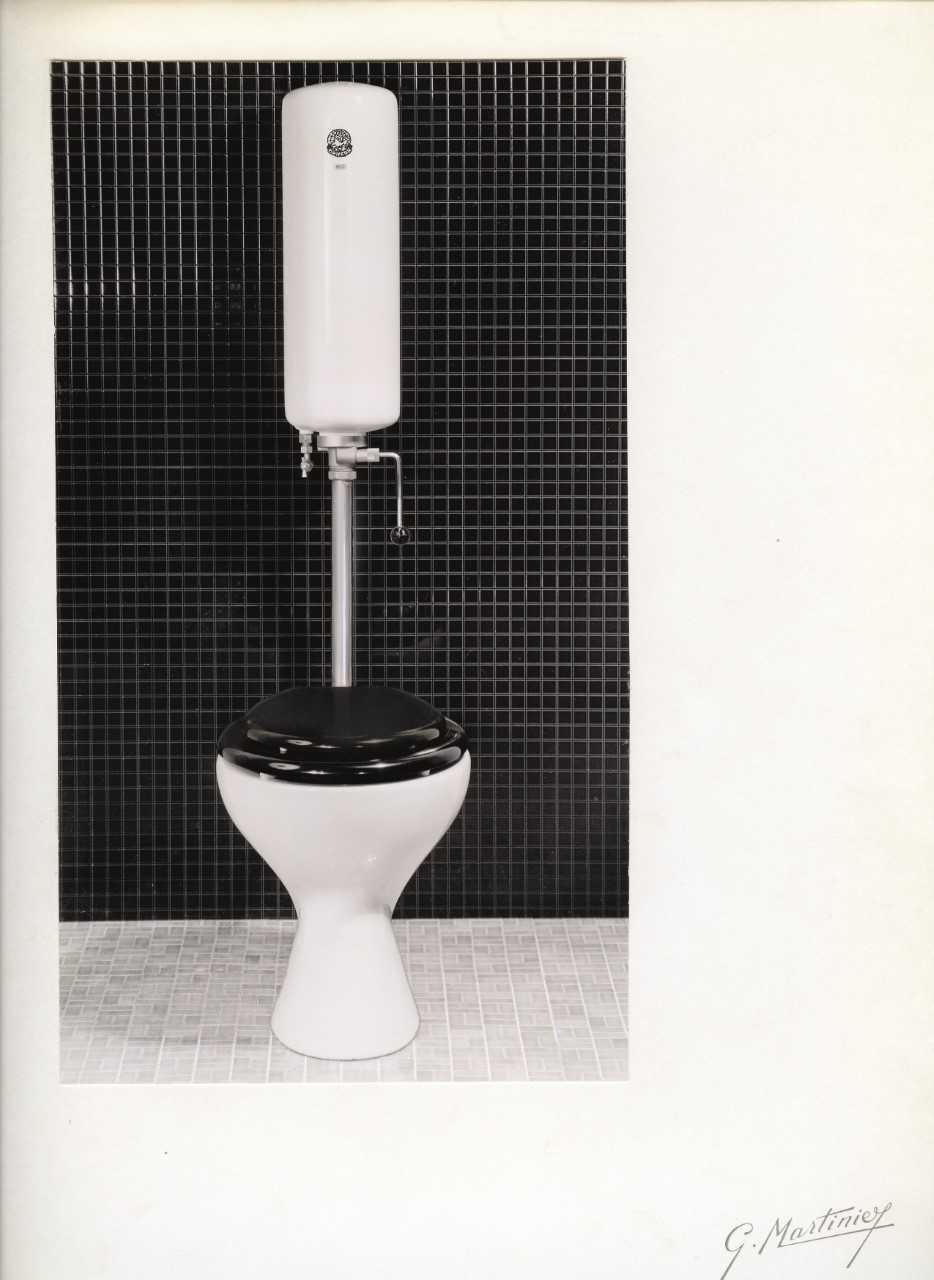 He proceeded to take on assignments throughout France to bring running water to the countryside. After being injured in WWII in 1940, it was from his hospital bed (which he was confined to for 1 whole year!) that he came up with the idea for a revolutionary flush technology based on a hydro-pneumatic system. 10 years later, the first GRIFFON was created in Saint-Étienne. The brand was a resounding success and millions of GRIFFON toilets were installed across France.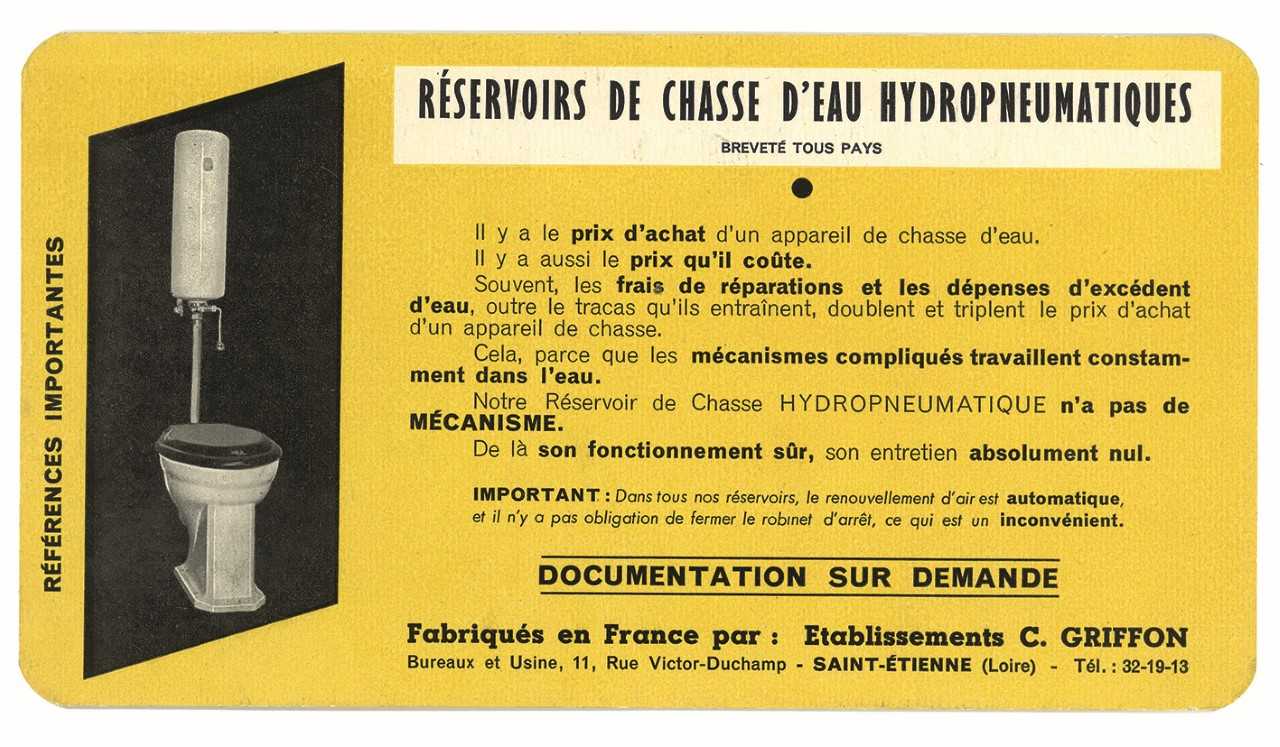 Find out more about the GRIFFON story?